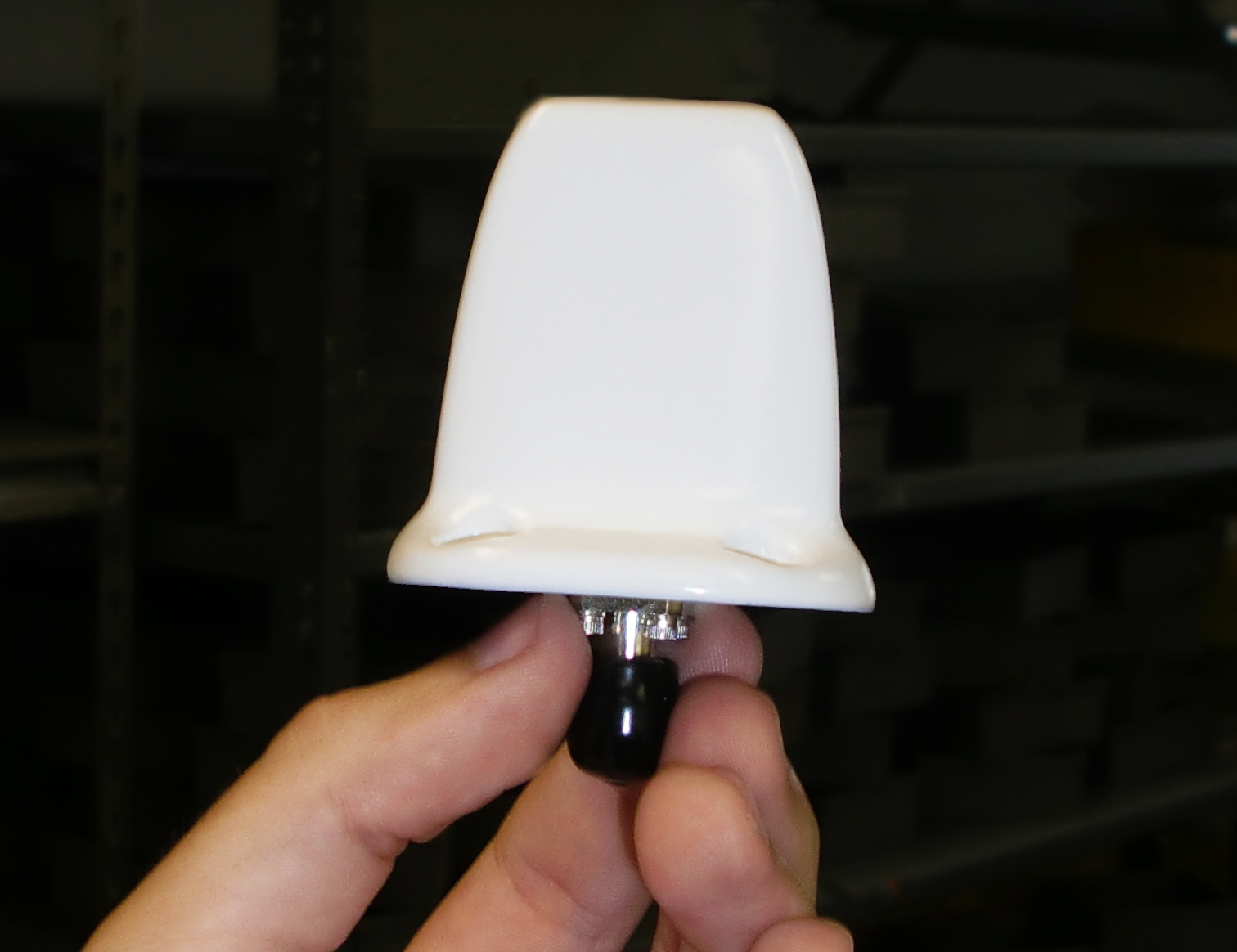 As the phrase suggests, antenna miniaturization is the process of replicating an antenna's functionality while reducing its physical size.
Over the past several decades, several studies have shown a direct correlation between the size of an antenna and its bandwidth and/or efficiency. Basically, it had been long since believed that the smaller the antenna, the smaller the bandwidth, and the lower the efficiency. In more recent years, however, this idea has become somewhat of a fallacy.
Technological advancements have greatly impacted antenna design, making it possible to miniaturize antennas without sacrificing performance. For example, JEM Engineering's MBA-0145 is essentially the miniaturized version of the MBA-0127. Both antennas are multi-band (or HexBand) box-type antennas. Size and weight differences aside, the antennas are very similar in specifications. 
410 – 500 MHz820 – 960 MHz
1700 – 2200 MHz
410 – 500 MHz820 – 960 MHz
1700 – 2200 MHz
Why miniaturize?
One of the more obvious reasons is that lower profile antennas are easier to conceal and transport. This can be useful in ISR SIGINT/ELINT applications.
While antenna miniaturization has become more doable, there are still some limitations to this process. Just as it takes a combination of keen mechanical design and proficient electrical engineering to successfully miniaturize an antenna, it takes similar expertise to determine whether or not an antenna should be miniaturized or redesigned altogether, given its intended application. A trained team of experts usually performs a feasibility analysis before attempting to miniaturize an antenna.

UAVs, also nicknamed, "drones," are exceptional at capturing a bird's-eye view. This is one of the reasons why they're popular for measuring.
read more