Company Leadership
JEM Engineering continues to assemble an experienced and proven team. Management provides a clear vision for where they want to be tomorrow, and which direction to take today.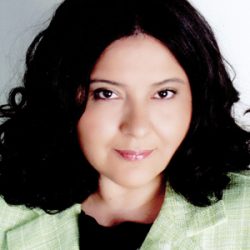 Nancy has significant RF experience working in a variety of engineering capacities. Before launching JEM Engineering in 2001, Nancy was a manufacturing engineer for both Wang and Scope Laboratories of Northern VA. She has more than 10 years of experience in antenna and RF applications and system design. She also has experience in quality engineering. Previously, she was quality assurance manager for Racal Avionics of Silver Spring, MD and a quality engineer for Arbitron of Columbia, MD. More recently Nancy was an examiner for the 2004 U.S. Senate Productivity & Maryland Quality Award for The University of Maryland Center for Quality & Productivity.
For several years, Nancy served as a quality manufacturing engineering consultant. This allowed her to be at home with her children, Julia, Elizabeth and Margaret (JEM), after whom the business is named. Along with the company's President—who also happens to be Nancy's husband—they manage all of the engineering, product development and R&D activities at JEM. Nancy is also responsible for the company's certification process, special clearance applications and all strategic and tactical marketing functions.
As Chief Executive Officer and President (formerly) of JEM, Nancy has received numerous awards, including the National Association of Professional and Executive Women's "Woman of the Year Award" for her contributions to antenna design and manufacturing.  In 2006, Nancy was selected among Maryland's "Top 100 Minority Business Enterprise"Awardees.
Nancy holds Bachelor of Science degrees in both chemistry and industrial engineering from the University of Puerto Rico and Polytechnic University, respectively. She also holds a Master's in Engineering Administration from George Washington University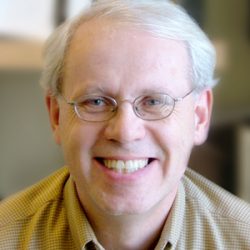 As the company's President, Jim is responsible for all of the engineering, product development and R&D activities at JEM. Jim is also responsible for the technical oversight of JEM's testing facilities and offering technical sales support.
Prior to JEM Engineering, Jim co-founded of E-tenna Corporation, a wireless embedded antenna company. At E-tenna, he led the product development efforts for several product lines. Before co-founding E-tenna, Jim was a member of the antenna systems division of Atlantic Aerospace of Greenbelt, MD. Before that, Jim served as a senior scientist with the Amecom Division of Litton Systems, designing spiral and horn antenna elements for several military aircraft systems.
Co-inventor of both the tunable patch antenna as well as reduced weight artificial dielectrics, Jim also developed and implemented several innovative concepts and designs for electrically small antennas on low observable airborne platforms. He also developed and used computational methods for the design and optimization of single and multi-mode Archimedean and equiangular spirals, logarithmic and log-periodic antennas, and patch antennas and arrays.
Jim received his Master of Science in Electrical Engineering (MSEE) and Bachelor of Science in Electrical Engineering (BSEE) degrees from West Virginia University where he also completed coursework toward his PhD.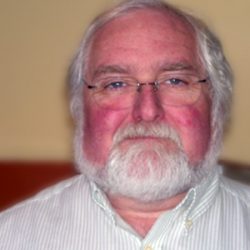 Dr. David T. Auckland
Vice President & Chief Technical Officer
Dr. David Auckland has a PhD in Electromagnetics from Syracuse University. He has held a number of research, development, engineering and management positions over 30 years. These positions have been with Syracuse Research Corporation, Sanders Associates, Atlantic Aerospace Electronics Corporation, E-tenna Corporation, and L-3 Communications. He has been Senior Research Engineer, Department Manager of Antenna and RF Systems, Manager of Antenna Group, VP of Engineering and CTO, Chief Scientist, for Aerospace Electronics, respectively
His responsibilities as Vice President and Chief Technical Officer at JEM Engineering include establishing JEM's IP portfolio and transitioning innovations developed on government-funded R&D to military and commercial markets.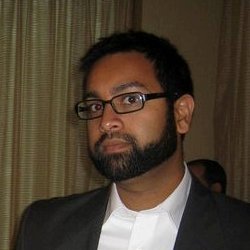 Prasad Karkhanis
Vice President of Business Development
As JEM Engineering's Vice President of Business Development, Prasad specializes in identifying new business opportunities. He is responsible for strategizing efforts to achieve set revenue goals. He also leads the sales and marketing team in establishing and maintaining excellent working relationships with both prospective and existing clients.
Prasad has extensive experience in Sales Management and Business Development. He joined the JEM Engineering team in 2016 after a 10-year career at Antenna Research Associates in Beltsville, MD. At ARA, he also served as a Product Line Manager. He specialized in satellite communications (SATCOM), military communications (Mil-Com), electronic warfare (EW), and positioning systems.
In 2006, Prasad graduated from Florida Atlantic University with a Bachelor of Science degree in both Mechanical Engineering and Electrical Engineering.