Tapered Antenna Test Facility
Powerful antenna validation capabilities over a wide frequency range.
Our TATF Chamber allows us to test antennas and antenna systems for a variety of applications.
TATF Chamber Capabilities
Measurement accuracy is critical. Our TATF Chamber allows us to accurately measure
Axial Ratio from 80 MHz to 40 GHz
Radiation Patterns
Gain

Max Linear & Min Linear
H & V
Average
Peak

± 1.0 dB from 80 to 400 MHz
± 0.7 dB from 400 MHz to 1 GHz
± 0.5 dB from 1 GHz to 18 GHz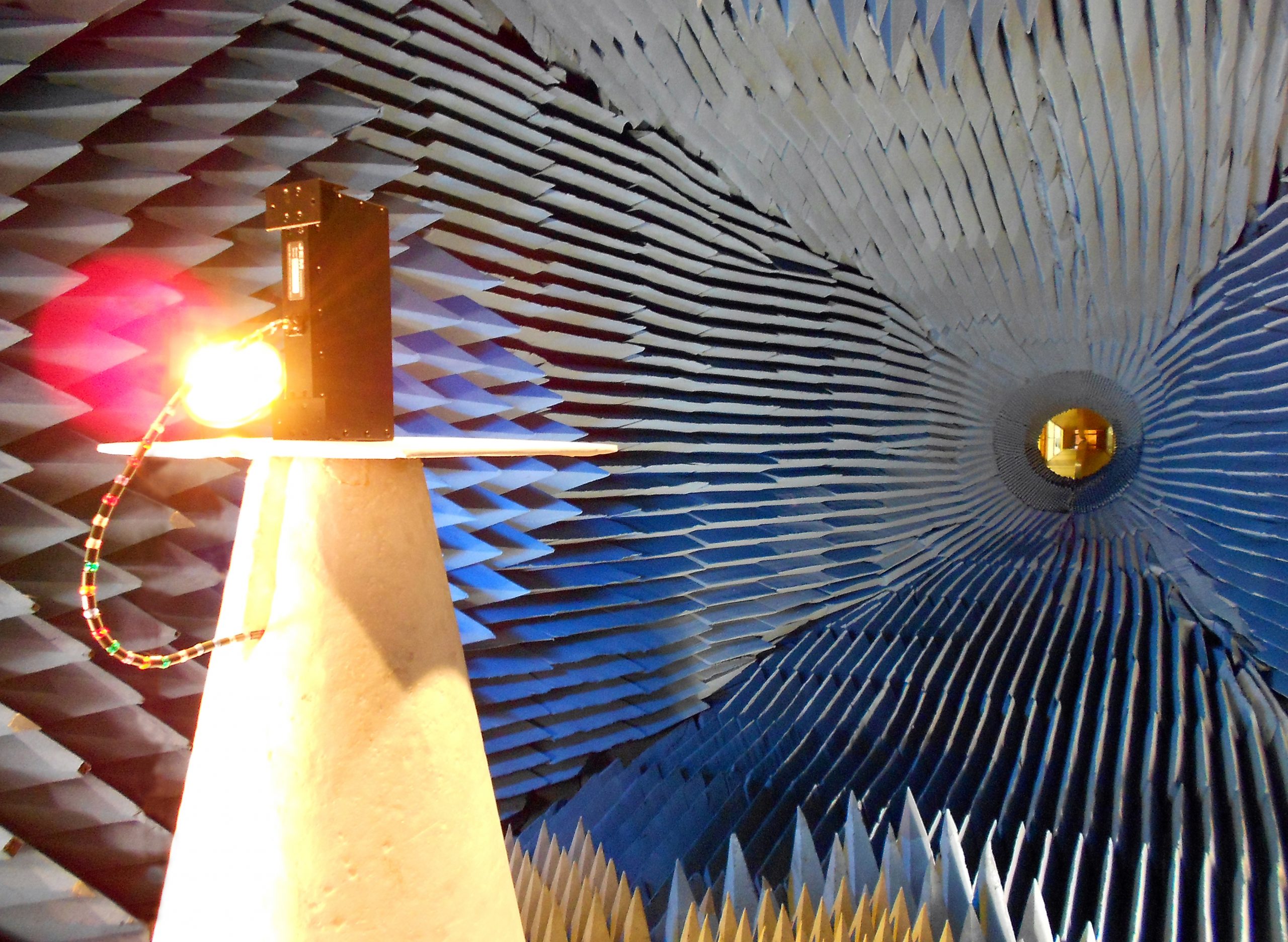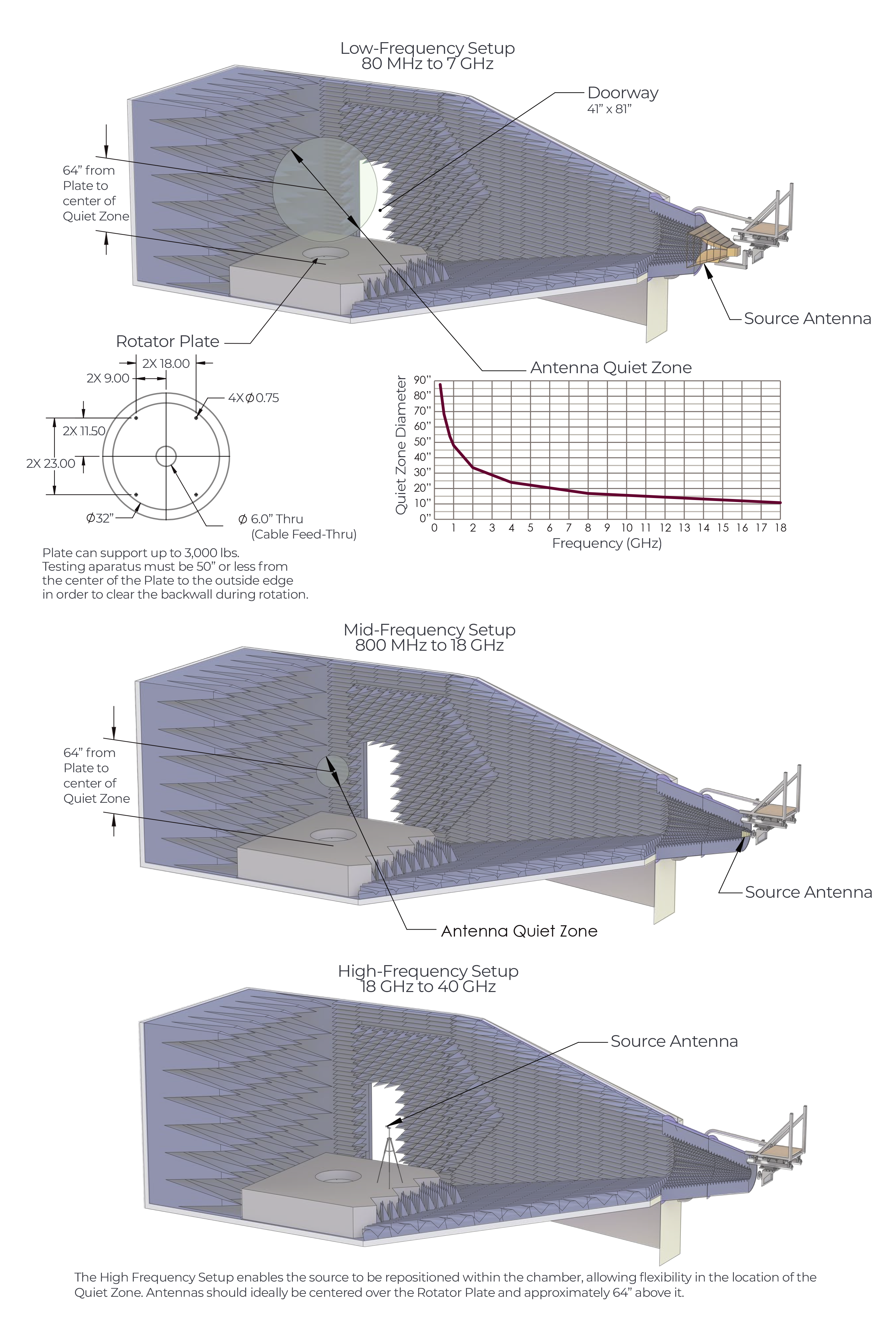 This log scale shows the coverage of each of our standard source antennas.
Additionally, we use a variety of source antennas to minimize the number of setups required per test, thereby reducing the time and expense required to get the data you need.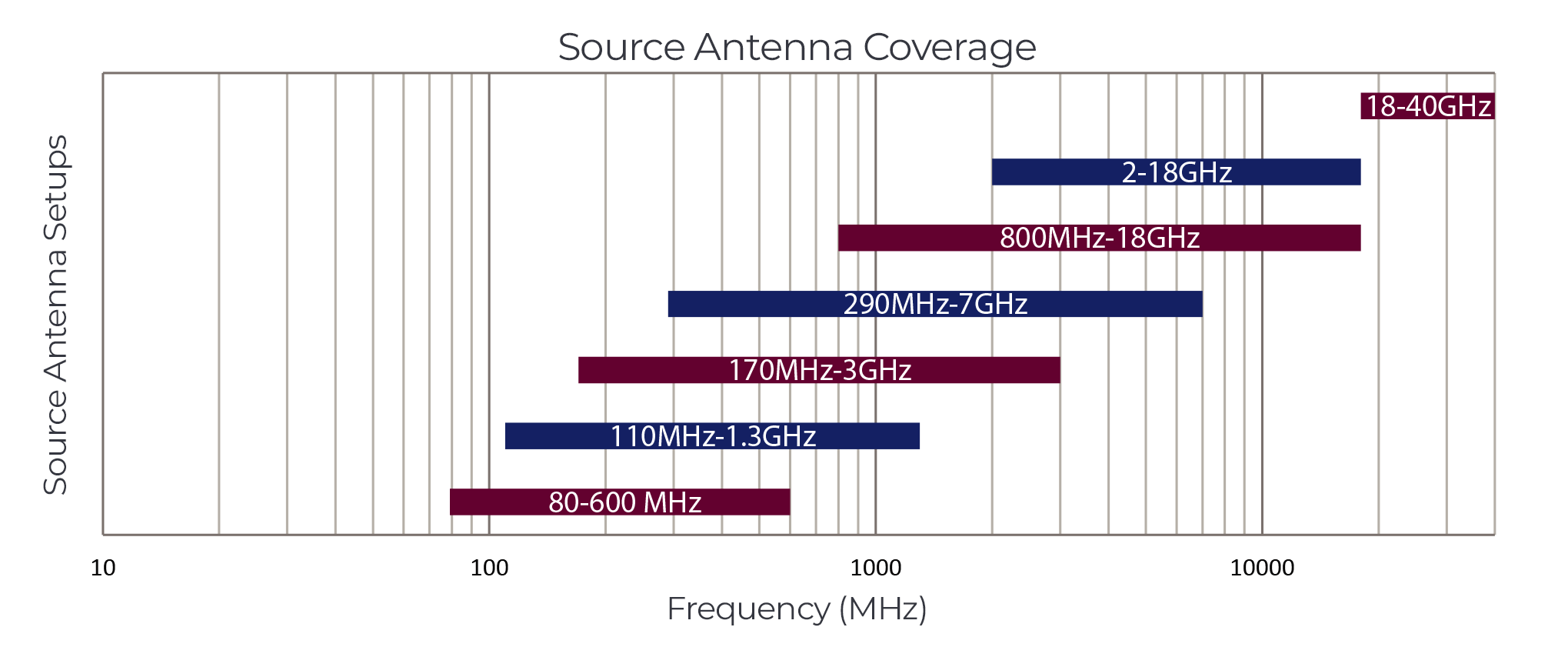 Customers have the option to design, as well as provide their own fixtures.
Our existing structures allow us to fixture multiple antennas during the allotted test time. If the weight of the antenna under test is off-center by more than 36", or if the antenna requires a specific configuration, a custom fixture may be necessary.
We have a .pdf file of the mounting pattern (below) for your reference, but we can also provide a .dxf file upon request.