Reshaping Antenna Design with 3D Printing
July 2018
Over the past 19 years, JEM Engineering has designed and manufactured an extensive product line of antennas, ranging from frequencies between 2 MHz to 40 GHz. We pride ourselves in our ability to not only innovate and create new designs, but also to continue to improve upon existing products. We are committed to not only delivering better performance but also manufacturing them more efficiently and sustainably.
As we discussed in a previous post, before we can manufacture, we must prototype. For this step in the process, we are beginning to explore additive manufacturing, or as it's more commonly known, 3D printing.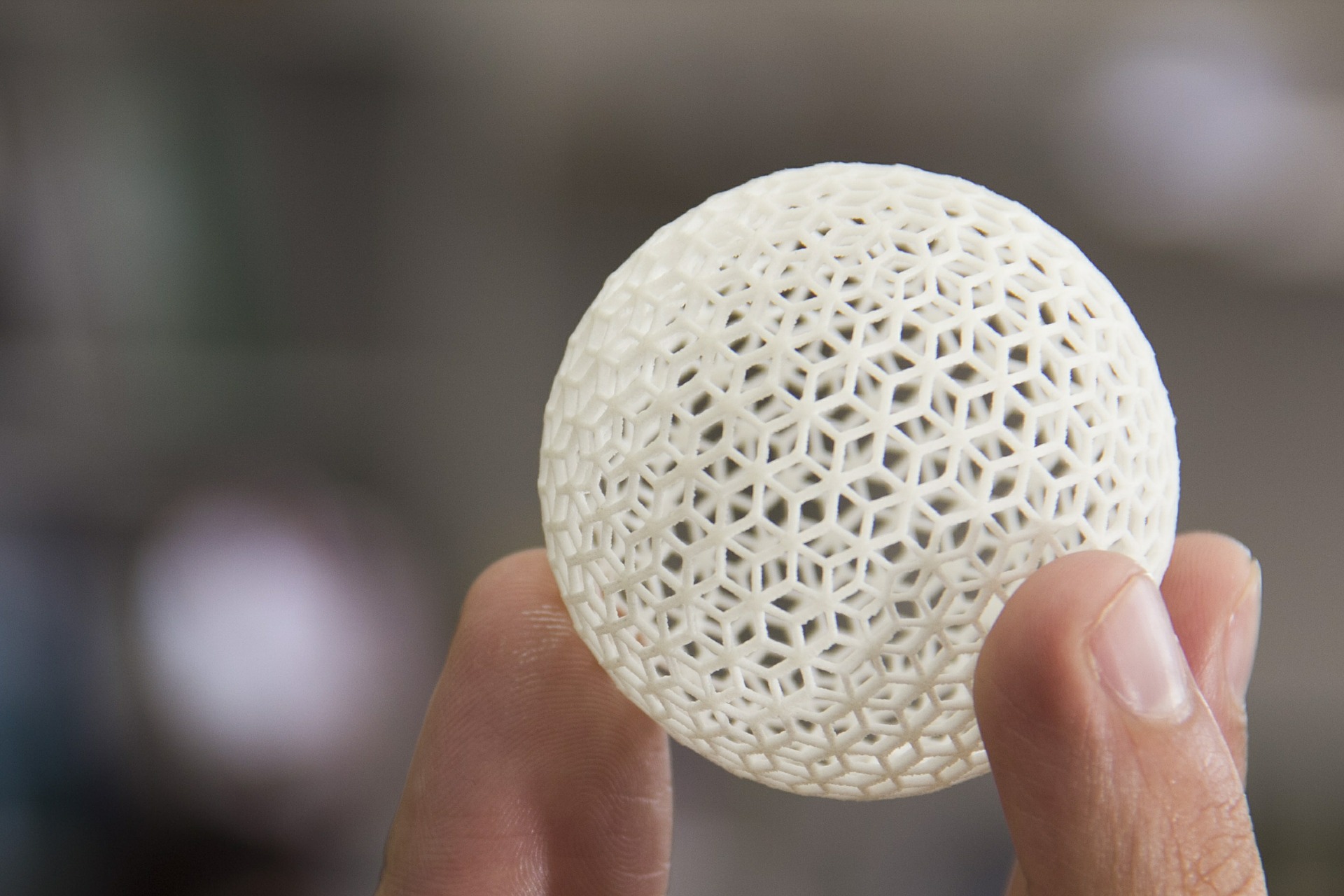 Why additive manufacturing (aka 3D printing)
As the name suggests, additive manufacturing involves successively adding thin layers of material together to form a three-dimensional embodiment of a computer aided design (CAD) model.  Traditional manufacturing, on the other hand, is normally subtractive. Again, one may infer that in traditional manufacturing, the material (plastic, metal, fiberglass, etc.) is carved, cut, or hollowed out either by hand or using a machine to form the final structure.
Reducing material waste. While modern technology has vastly improved subtractive manufacturing, it still has its limitations. One of which is the amount of material waste it creates. 3D printed materials are produced according to the specifications of a digital file, such as a CAD (Computer Aided Design) model created using a modeling software. Alternatively, 3D scanners can scan a solid object and the printing machine can reproduce the object's shape. Both methods allow the machine to create an exact blueprint to print, leaving little to no excess material.
Increased cost-effectiveness. Reducing the cost of materials and labor makes for lower expenses for the rest of the supply chain as well. Manufacturers, not unlike JEM Engineering, must source product components and building materials from qualified vendors. More often than not, there are costly NRE (non-recurring engineering) costs associated with custom components, and in some cases, additional tooling costs whenever previously used tools have worn out. While in the prototyping stage, it is common for there to be a few or even several different revisions made to any single custom component. As one can imagine, such revisions can restart entire processes, including the tooling. More processes = more labor and more materials = more cost. Most importantly, the cost to the manufacturer also drives the cost to the customer.
Faster turnaround. Rapid prototyping is one of the primary applications of 3D printing. The aforementioned tooling processes not only cost money but often take a lot of time, especially if during the course of the prototyping stage, revisions are made. With 3D printing, once a revision is made to the digital model, a new physical model can be printed out almost as quickly. The faster the turnaround time of prototyping and production, the sooner the end user will receive the finished product.
More complexity. Within certain constraints, such as size, there is almost no limit to the complexity of shapes that a 3D printer can produce. With this capability comes more creative freedom and innovation. Also, more objects can be made as a single piece, making it more durable. Imagine a car with a chassis made of one single piece, whereas with traditional manufacturing, it would have been several pieces welded together.
How additive manufacturing will shape antenna design
All factors considered, 3D printing unlocks nearly unlimited possibilities for antenna design. Using this technology, our engineers can design antennas in a larger variety of forms to suit our clients' needs. Perhaps just as importantly, these custom products can be produced faster and at a better value, without compromising quality and performance.

UAVs, also nicknamed, "drones," are exceptional at capturing a bird's-eye view. This is one of the reasons why they're popular for measuring.
read more