Black History Month: NASA'S Hidden Figures
February 2022
Every year during Black History Month, we take an opportunity to shed light on the groundbreaking innovations and contributions made by African Americans in STEM. This year, we celebrate Dorothy Vaughan, Katherine Johnson, Mary Jackson, and Christine Darden for their perseverance despite the inequality they faced, and for their distinguished careers at the National Aeronautics and Space Administration (NASA), where they lent their talents to furthering aeronautics and space travel.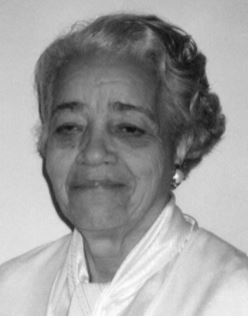 Dorothy Vaughan
September 20, 1910 – November 10, 2008
After graduating from high school as valedictorian in 1925, Dorothy Vaughan received a full-tuition scholarship to Wilberforce University, where she joined Alpha Kappa Alpha, the first intercollegiate historically African American sorority. Vaughan graduated cum laude in 1929 with a B.A. in Mathematics. Although encouraged by professors to pursue a graduate degree at Howard University, Vaughan worked as a mathematics teacher in Farmville, Virginia, in order to assist her family during the Great Depression. For the next 14 years, she worked in racially segregated public school facilities, before embarking on her career at the National Advisory Committee of Aeronautics (NACA).
In 1943, at the height of World War II, Vaughan began her NACA career as a mathematician and programmer at the Langley Research Center, specifically in the West Area Computing Section, a segregated unit which only consisted of African Americans, in adherence to Jim Crow laws. At the time, all computations were done manually. At the Langley Research Center, Vaughan specialized in in calculations for flight paths.
In 1949, Vaughan was appointed the acting leader of the West Area Computers, becoming the first Black supervisor at NACA, and one of very few female supervisors. At the time, the mathematician pool she led consisted of only African American women, two of whom being Katherine Johnson and Mary Jackson at different points in time. Years later, Vaughan would formally become the supervisor and advocated for women's careers in other departments in addition to her own.
NACA would be superseded by NASA in 1958, and beginning in 1961, Vaughan shifted towards electronic computing, after the first digital computer was introduced to the center. She became proficient in computer programming, teaching herself computing languages, including FORTRAN, a general-purpose, compiled imperative programming language tailored to numeric computation and scientific computing. Vaughan then taught these computing languages to her coworkers to prepare them for the transition into the future.
Vaughan contributed to the space program through her work on the Scout Launch Vehicle Program. Throughout the 1960s, Vaughan worked in the Numerical Techniques division. Afterward, she and many of the former West Computers joined the new Analysis and Computation Division (ACD), a diverse group of early adapters of electronic computing. In 1971, Dorothy Vaugh retired from NASA . In her final years with NASA, Vaughan worked with mathematicians Katherine Johnson and Mary Jackson on astronaut John Glenn's launch into orbit.
Katherine G. Johnson
August 26 1918 – February 24, 2020
Katherine Johnson showed an aptitude in mathematics at a very young age, so much so that her family made sacrifices to make sure that she could obtain a formal education in the subject, despite the limited opportunities available to her. At age 10, Johnson started attending high school and at age 14, she had graduated and started attending West Virginia State College, where she then took every available math course, including some that were added to the curriculum just for her. In 1936 she graduated summa cum laude with degrees in Mathematics and French. Johnson, like Dorothy Vaughan, was also a member of Alpha Kappa Alpha. Upon graduation, she began teaching mathematics at an African American public school.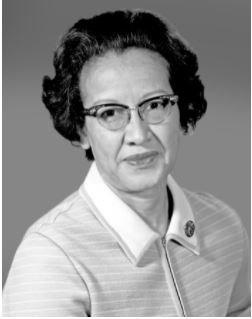 In 1940, Johnson was the first African-American woman to attend graduate school at West Virginia University. She became one of three African-American students, and the only woman selected to integrate the graduate school after the 1938 United States Supreme Court ruling Missouri ex rel. Gaines v. Canada, which ruled that accommodations be made for Black students to receive higher education.
In 1953, Johnson was able to get a position with NACA as a computer in the segregated West Area Computing Section, under the supervision of Dorothy Vaughan. Johnson was later reassigned to the Guidance and Control Division of Langley's Flight Research Division. For the first five years of her NACA career, Johnson's analyses focused on gust alleviation for aircraft.
In 1958, the same year as when NACA disbanded the colored computing pool and the agency was superseded by NASA, Johnson began working as an aerospace technologist in the Spacecraft Controls Branch, where she became renowned for her mathematical accuracy. It was she who calculated the trajectory for the May 5, 1961 space flight of Alan Shepard, the first American in space. Johnson also calculated the launch window for Shepard's Mercury mission. She plotted backup navigation charts for astronauts in case of electronic failures.
Many at NASA were reluctant to adapt to electronic computer technology and relied on Johnson to produce manual calculations to verify the accuracy of automated programs. In fact, when NASA used electronic computers for the first time to calculate John Glenn's orbit around Earth, Glenn famously asked to call upon Johnson specifically and had refused to fly unless Johnson verified the calculations. In 1969, Johnson helped calculate the trajectory for the Apollo 11 flight to the Moon. During the Moon landing, Johnson was present at a meeting in the Pocono Mountains, where she and a few others watched the first steps on the Moon on a small television screen. In 1970, Johnson worked on the Apollo 13 Moon mission. When the mission was aborted, her work on backup procedures and charts helped create a one-star observation system that would allow astronauts to pinpoint their location, thus enabling them to set a path for safe return to Earth.
After her retirement in 1989, Katherine Johnson spent the rest of her years encouraging others to pursue careers in STEM. Johnson as named West Virginia State College Outstanding Alumnus of the Year in 1999. On November 24, 2015, President Barack Obama presented her with the Presidential Medal of Freedom, along with 16 others. According to President Obama, "Katherine G. Johnson refused to be limited by society's expectations of her gender and race while expanding the boundaries of humanity's reach.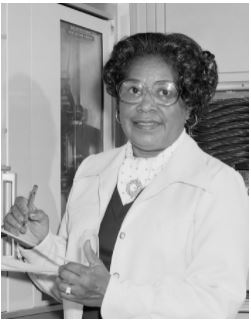 Mary W. Jackson
April 9, 1921 – February 11, 2005
Mary Jackson, was a Hampton University (then called Hampton Institute) graduate. Like Dorothy Vaughan and Katherine Johnson, Jackson was also member of Alpha Kappa Alpha and earned her B.S. degrees in Mathematics and Physical Science. Upon graduation in 1942, she taught mathematics at an African-American school.
For the next few years, Jackson held a couple of clerical positions before starting with NACA in 1951, when she served as a research mathematician at the Langley Research Center. There, Jackson, like Johnson, worked under Dorothy Vaughan in the West Area Computing Section.
In 1953, she joined renown NASA engineer Kazimierz R. Czarnecki in working on his Supersonic Pressure Tunnel, which was used to simulate and study forces on model aircraft by generating winds at almost twice the speed of sound. Aided in part by Czarnecki's encouragement, Jackson set her sights on becoming an engineer in her own right.
To become an engineer, Jackson was required to take graduate-level courses in mathematics and physics. In order to accommodate her work schedule, she petitioned the City of Hampton to allow her to attend night classes held at a high school, which didn't allow Black students at the time. In 1958, upon completion of her coursework, Jackson became NASA's first Black female engineer. During her NASA career, she lent her expertise in several divisions, where she focused her research on improving United States planes by studying air flow, including thrust and drag forces.
Although achieving the most senior position in any NASA engineering department in 1979, Jackson made the decision to pivot her focus towards helping others like herself in achieving similar success despite adversity. She served as both the Federal Women's Program Manager in the Office of Equal Opportunity Programs and as the Affirmative Action Program Manager. Jackson retired in 1985.
Among Jackson's many achievements was her success in advising several minority women in science, engineering, and mathematics on how to further their NASA careers. In 2019, Jackson was posthumously awarded the Congressional Gold Medal, Congress's highest expression of national appreciation for distinguished achievements and contributions by individuals or institutions. Last year, in 2021, NASA's Washington, DC. headquarters was renamed the Mary W. Jackson NASA Headquarters.
Christine M. Darden
September 10, 1942
Christine Darden, as Mary Jackson had done two decades earlier, graduated from Hampton University with a B.S. in Mathematics in 1963. Four years later, she obtained her M.S. in Mathematics from Virginia State University, where she taught the subject and, at one point, worked as a research assistant.
Later, in 1967, Darden took up a data analyst position with NASA. While at NASA's Langley Research Center, she manually computed mathematical equations for engineers before eventually automating the process by writing computer programs.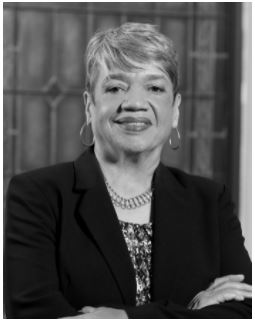 Within a few years, NASA promoted Darden to position of aerospace engineer, where she focused more on aeronautical research. Her contributions helped revolutionize aerodynamics design, pushing to minimize sonic booms. In 1983, Darden earned her PhD in Engineering from George Washington University.
In 1989, Darden was appointed as leader of the Sonic Boom Team, where she worked on designs to decrease the negative effects of sonic booms, such as noise pollution and the depletion of the ozone layer. Additionally, her team tested new wing and nose designs for supersonic aircraft. Among Darden's other achievements were a computer program she designed to simulate sonic booms and the 50+ articles she has written on aeronautical design. In 2007, Darden retired from NASA, at which point she was the Director of the Office of Strategic Communication and Education.
Vaughan, Johnson, Jackson, and Darden have become more prominent in recent history, aided in part by the 2016 nonfiction book written by Margot Lee Shetterly entitled "Hidden Figures." The book was the inspiration for a film by the same name, released later in 2016.
As a woman-owned and minority-led engineering firm, JEM Engineering extends our gratitude towards these women for paving the way for many others like themselves to succeed in STEM.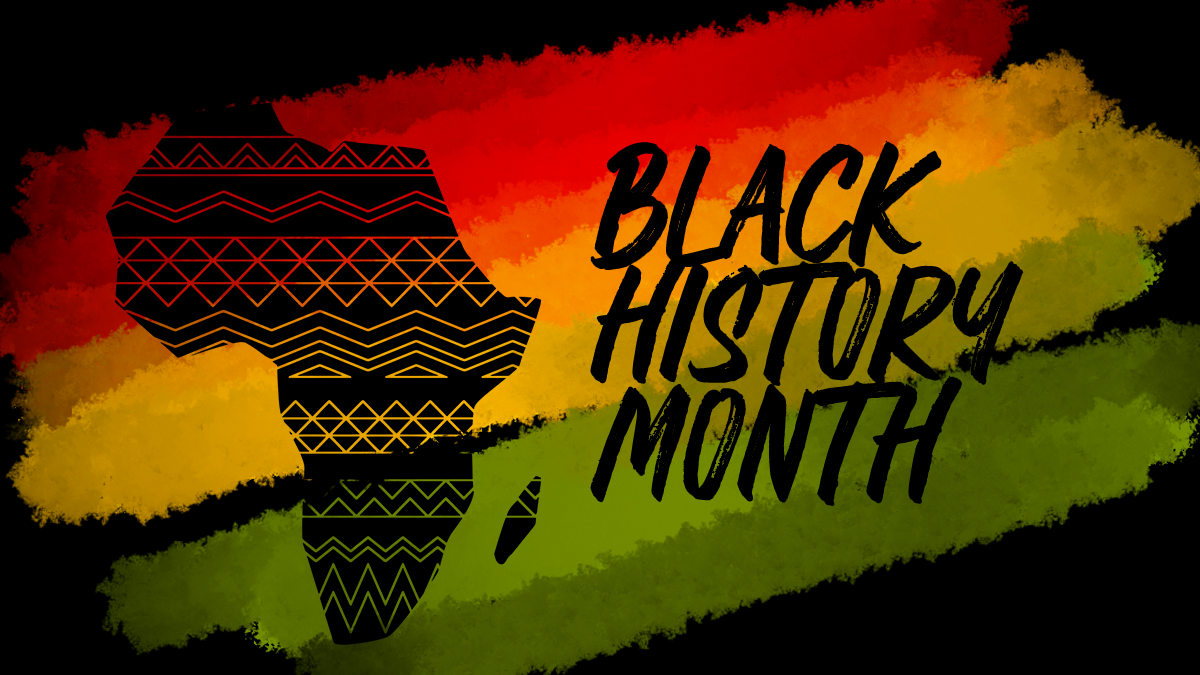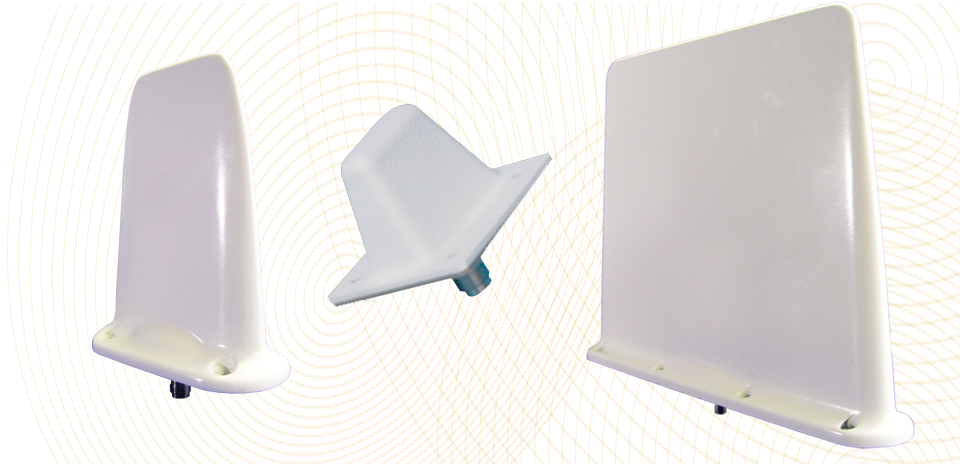 An unmanned aerial vehicle, or UAV, refer to a vehicle that is able to fly remotely, either with some sort of controller or autonomously. An unmanned aircraft system, or UAS, includes not only the UAV, itself but also the person on the ground controlling the flight, as well as the system in place that connects the two of them.
read more